---
Custom Costumes
I have been creating custom, one of a kind mascot costumes since 2006! My specialty is cats, but I can create anything you can think of!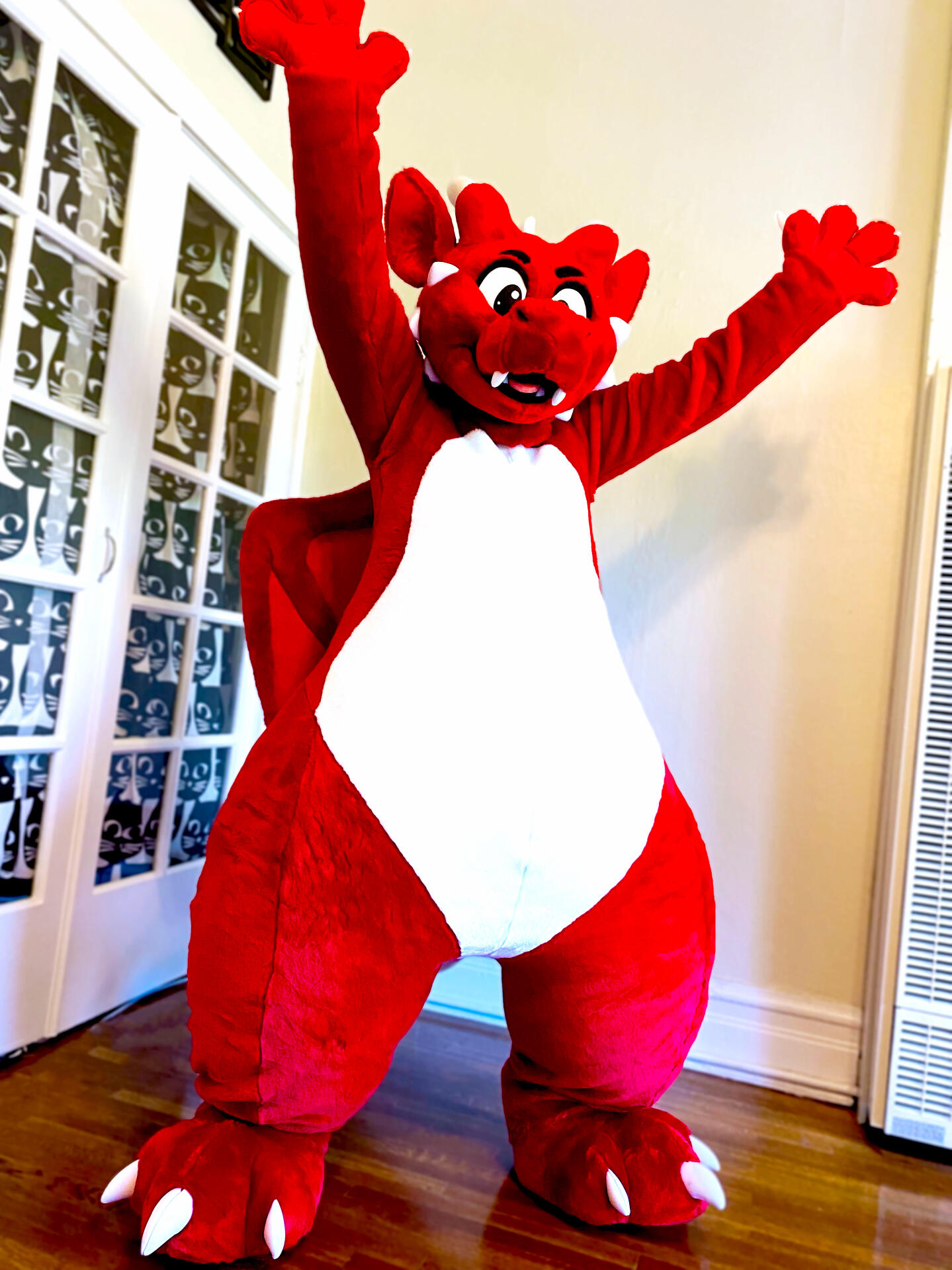 ---
Artwork and Illustration
In addition to my costume work, I also create products featuring my artwork and custom character illustration!

I work in both traditional and digital media to create a variety of different works. My work is primarily a cartoon style, and I enjoy creating concept art and chat stickers!
---
Frequently
Asked
Questions
---
Materials and Construction
Q: What are your fursuits made out of? Do you use real fur?
My fursuits are made entirely with fake fur. Heads are constructed out of high density upholstery foam, and most padding is made with spandex and polyfill. Other materials I use in my work include vinyl, fleece, minky fabric, various paints, and resin. I do not use any real animal parts in my work.

Q: How durable are your costumes?
Very! Many of my customers have used my work for dancing or other high intensity wear and found their costumes held up perfectly. Most of my work is made with soft materials to avoid any breakable parts, and tested for durability. I aim to make all of my work easy and comfortable to wear and maintain.

Q: Do you need a duct tape dummy for a full fursuit?
I do require duct tape dummies for all full body suits. Here's how to make your own: Duct Tape Dummy Tutorial
Q: How do I wash my costume?
Most pieces can be put in a washing machine and cleaned on a cold water cycle with regular detergent. Stuffed pieces, such as tails or feet, take a long time to dry and are easier to spot clean unless they need a thorough wash. Pieces can be dried either in a no heat tumble setting on a dryer, or by hanging over a fan.

Heads should be spot cleaned with soap or detergent and water on a washcloth. The inside can be sprayed with rubbing alcohol to disinfect it. I recommend wearing an extra balaclava or face mask under the suit head to reduce the amount of sweat absorbed by the head.

Q: How do I store my costume?
Any storage method is fine, however, leaving fur folded and compressed for long periods of time can cause wrinkles in the fibers. Ideally, boy suits should be hung up, and other pieces should be stored so the fur is not compressed.

Q: What is the best way to travel with my costume?
Most fursuit pieces are soft and can be folded or vacuum bagged and put into regular luggage. This includes feet, bodies, hands, tails, padding, etc. My heads can also be folded flat and put in vacuum bags, just be careful not to let the eye plastic bend. If you're concerned about the safety of your head, it is best to bring it as a carry on/personal item when flying.

I strongly recommend a regular, hard sided suitcase for traveling with fursuits. Action packers or other, similar rigid containers can pop open in flight and may be searched more often. Fursuit parts are very similar to clothes, and do not need a special luggage.
Q: How do I commission my own costume? How much will my costume cost?
The base prices for custom work are listed here. I am not always open for custom work, however I do post information regarding commission openings on my social media, primarily Twitter and Instagram.

Q: When do you open for commissions?
I typically open for commissions every 4 - 6 months. I take a few months' worth of work at a time and open for the next round of projects shortly before I finish previous work. Specific opening dates will vary, as each project is unique and it can be difficult to perfectly predict when I will be finished with each round of projects.

Q: How long will my costume take to make?
Wait times will vary based on my personal work load and where your project is in my work queue. Individual customers will be given timelines of their projects with estimated completion times. I aim to keep the wait time between deposit and finished product to under 6 months.

Q: What are your payment policies?
I require 30% of the total cost up front as a non-refundable deposit, and the remaining 70% plus shipping upon completion. I do not accept structured monthly payment plans at this time.

Q: Is shipping included? Will you do local or convention delivery/pick-up?
Shipping is not included and is calculated upon completion and added to the final invoice of a project. I ship USPS priority within the US with full insurance, so please expect $100-200 for shipping. I am also open to local or convention pick-up.

Q: Do you work with people under 18?
I do not work with people under the age of 18 at this time.
Custom Costume Ordering Information
---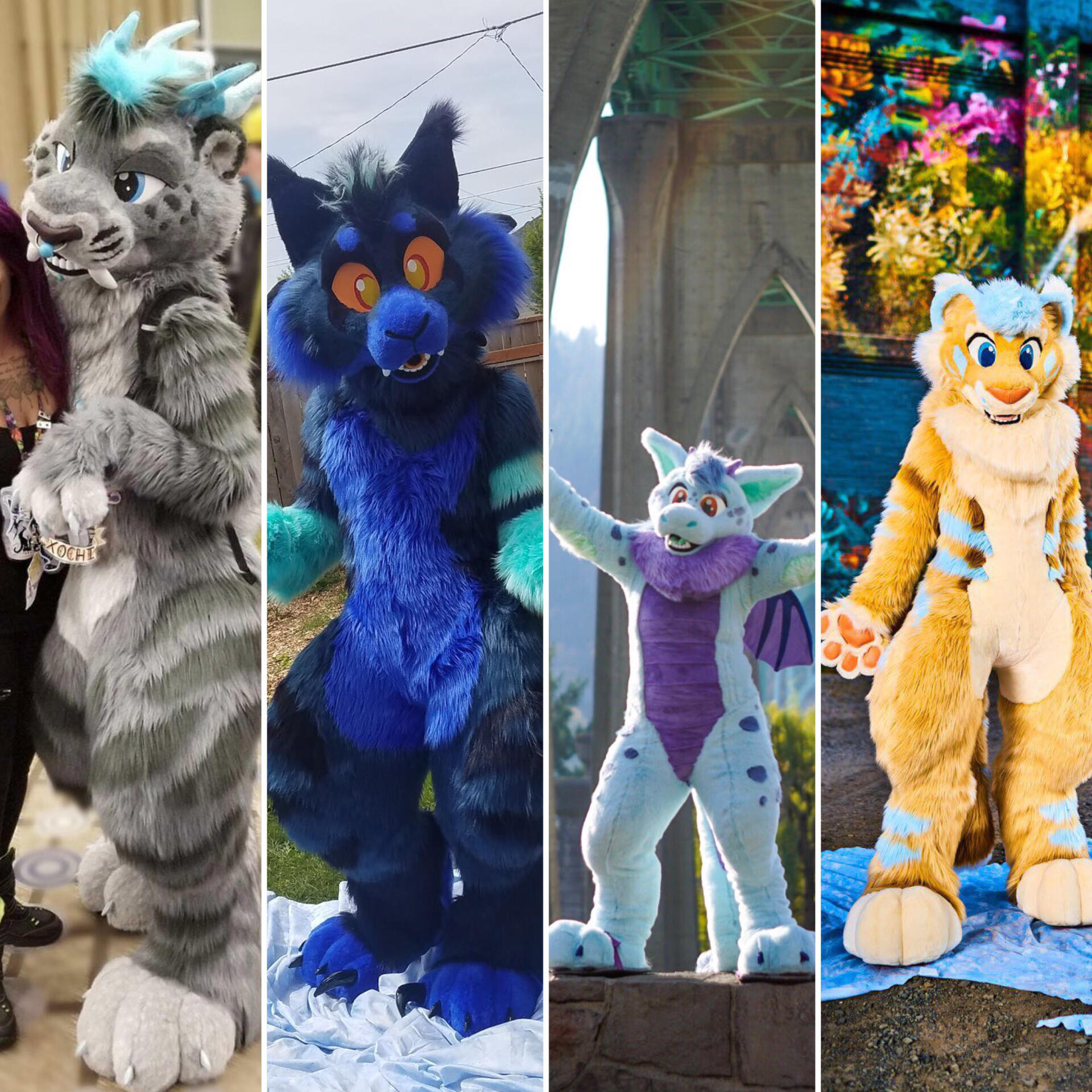 Ordering Info
I open for commissions every few months. Detailed ordering information will be available on my social media channels when I am planning to open.

Commissions are not first come, first serve. I choose the projects I feel will look best in my style, and whose proposed budget works for the project

A 30% non-refundable down payment is required up-front for all projects

Concept art is required for all custom projects. I am available to create custom concept art

I am available for artistic liberty projects, please contact for more information
For up-to-date information on commission openings and work-in-progress pictures, make sure to follow @Corgilegs
Concept Art
Concept art is required for all commissions. While I do not require a full turn-around style reference, a clear view of what you would like your character to look like is important.
Ideal Concept Art Should Include:
At least front and back view for most characters

Details such as eye/nose/skin/claw colors

No clothing, all markings clearly visible

Similar style to your costume—I.e. includes desired expression, body style, etc
Duct Tape Dummy
All full body costumes require a duct tape dummy. Instructions can be found here.
---
Pricing
These are base prices for Corgilegs costumes. Actual prices are based on client budget and costume complexity.
---
Padded Full Fursuit
---
Full Fursuit
---
Partial Fursuit
---
Head
---
Padded Bodysuit Without Head
---
Parts Details
Hands have vinyl pawpads included. Wrists extend to mid forearm. Claws and arm sleeves can be added for an additional fee.

Feet can either be indoor style with soft fur bottoms and optional paw pads, or outdoor style with rubberized soles. Knee length leggings and claws can be added for an additional fee.

Tails can be any shape or size. Standard tail included in price is 1-3 colors, with simple markings, and roughly 1.5 feet long. Larger or more complex tails may be an additional fee. Tail is worn through 2 belt loops or attached with a zipper for larger tails.
Illustration Pricing and Information
---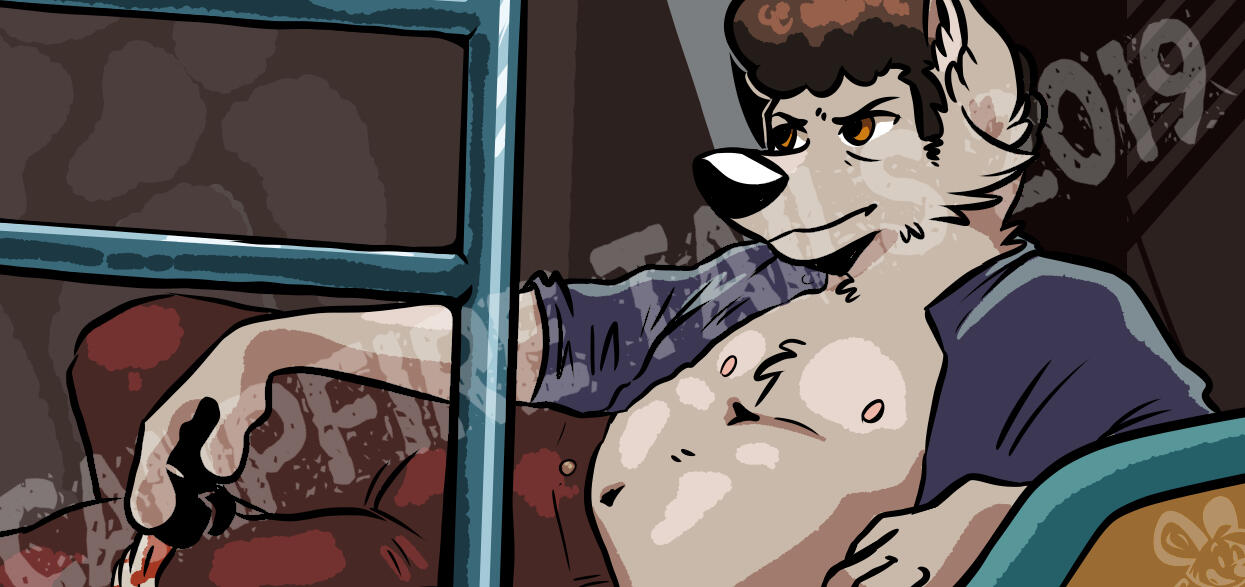 I offer a wide variety of different illustration styles and products on commission! Click the buttons below to jump to specific commission types.

To commission custom artwork, please contact me at CorgilegsCrafts@gmail.com
or on telegram @Corgilegs
---
Telegram Stickers
$15 for simple/single character, $20 for complex/multi character
Super expressive and adorable cartoony stickers for use on the chat platform Telegram! Perfect for a more immersive and fun chat experience, customized for your specific character.

Stickers are drawn at a high resolution, and then resized for use in chat. Clients will receive both image sizes, as well as a link to a fully set up sticker pack. Chat stickers are available in any pack size and new stickers can be added to a pack at any time.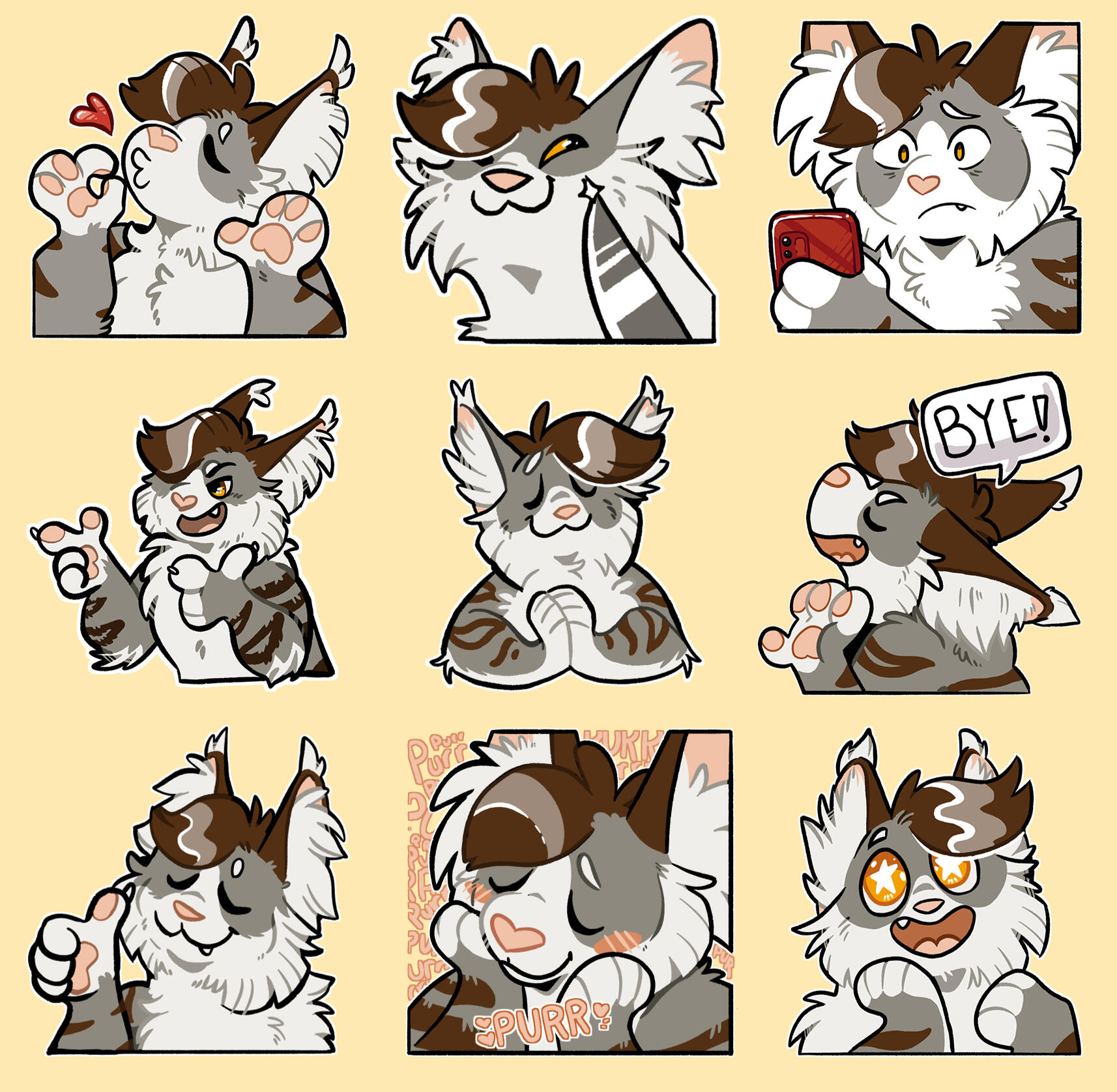 ---
Complex Concept Art
Starts at $200, includes 2 full body views and 1 small detail view, plus color swatches and text.

Additional character views are $75, additional detail views are $30+
Typically concept art will be a front and back view, either straight on or 3/4ths view, depending on what best suits the character. Smaller detail views can be added to highlight details such as specific markings, expressions, standard clothing, a jewelry piece, or many other possibilities.

Concept art prices include up to 2 rounds of revisions at each step ( sketch, ink, color, text ), to ensure your reference matches your character perfectly. Clients will receive a high resolution file, perfect to print at standard US letter size.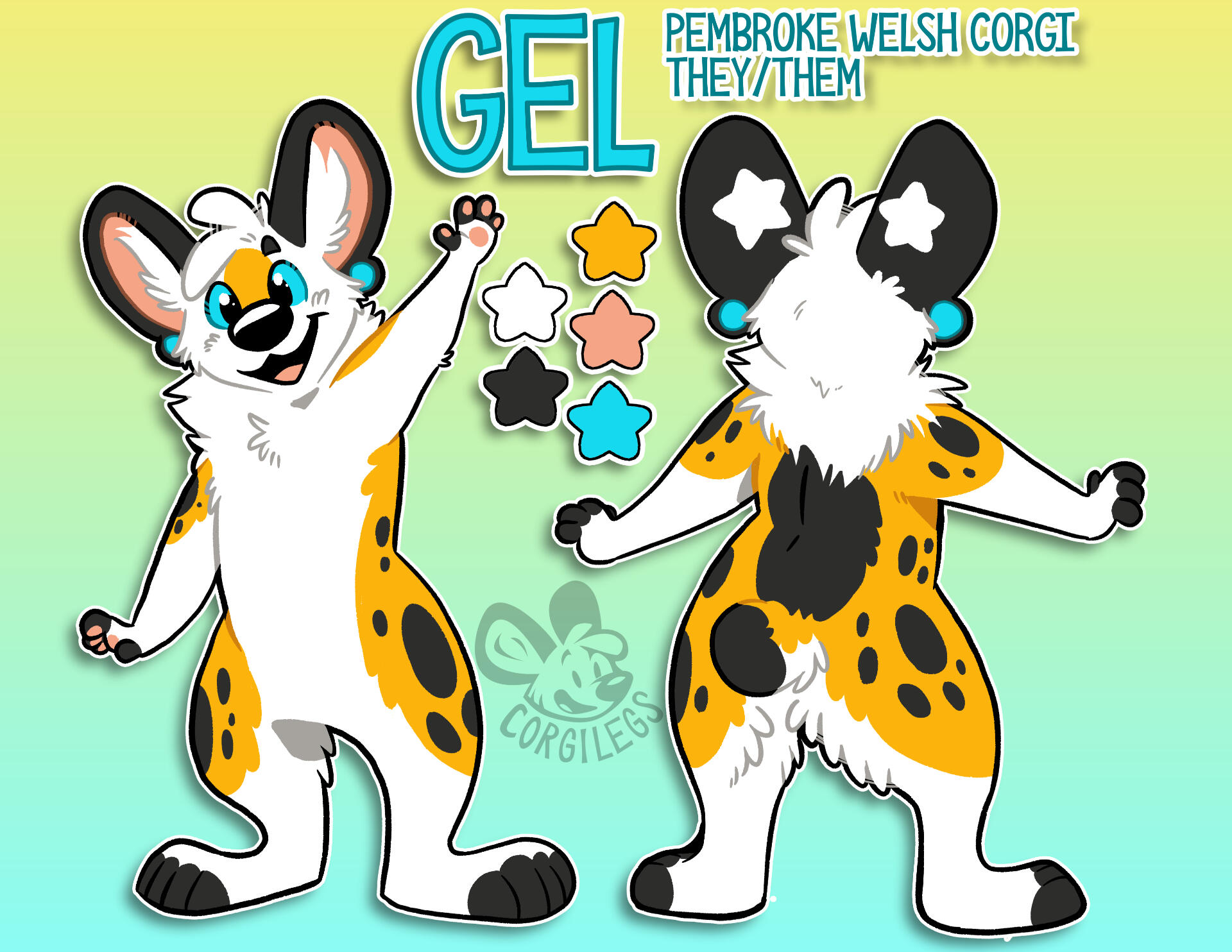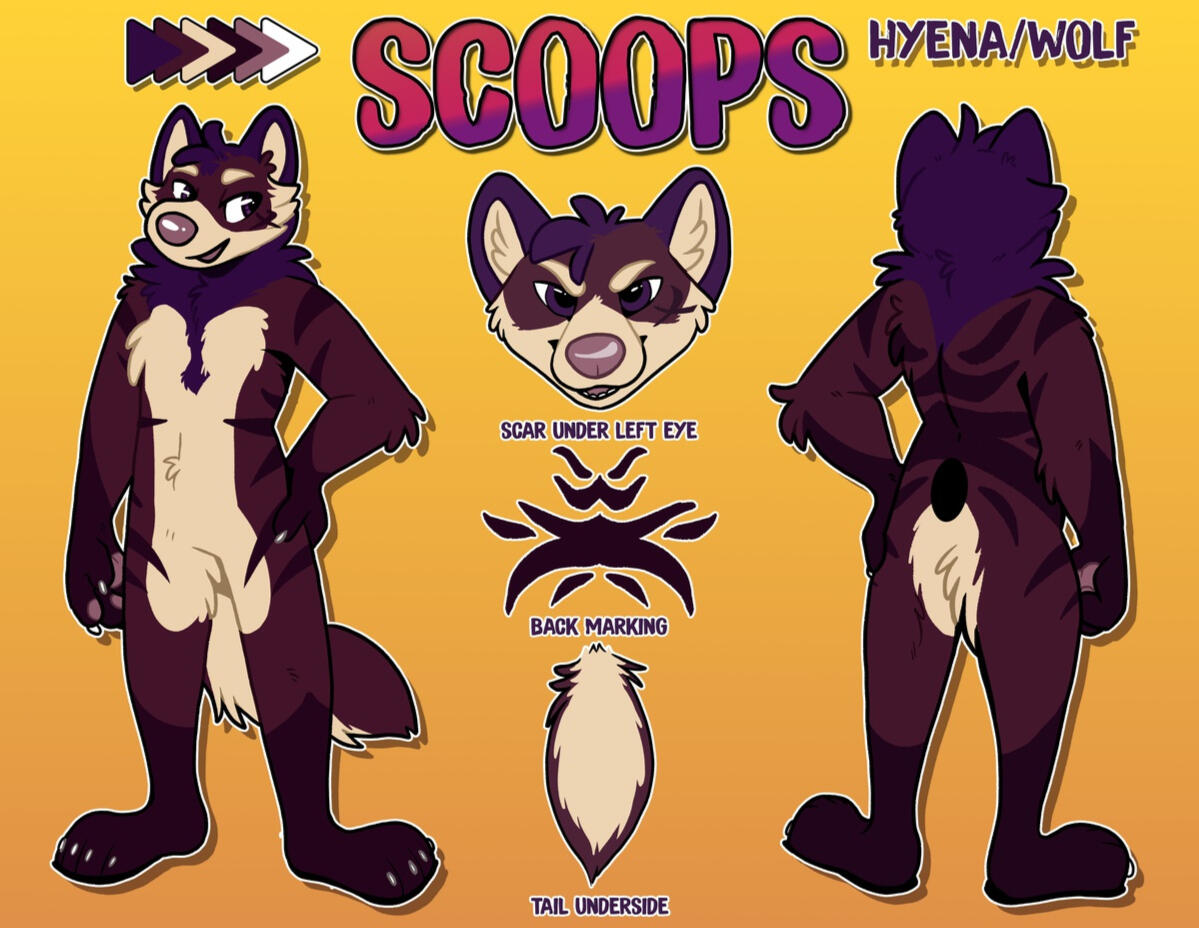 Simple Concept Art
Starts at $100, includes 2 full body views and 1 small detail view, plus color swatches and text.

Additional full body images are $40, headshots or small detail views are $20+.
Simple concept art will use a straight on front and back "T-pose", plus an additional view of the tail if necessary. Side view can be added as well. If desired, this concept art can include a small amount of text, including name, gender, marking details, etc.

Simple concept art includes up to 2 rounds of changes at the sketch and color phases, as well as fixes if any information added is incorrect. Client will receive a full resolution image ready to be printed at US letter size.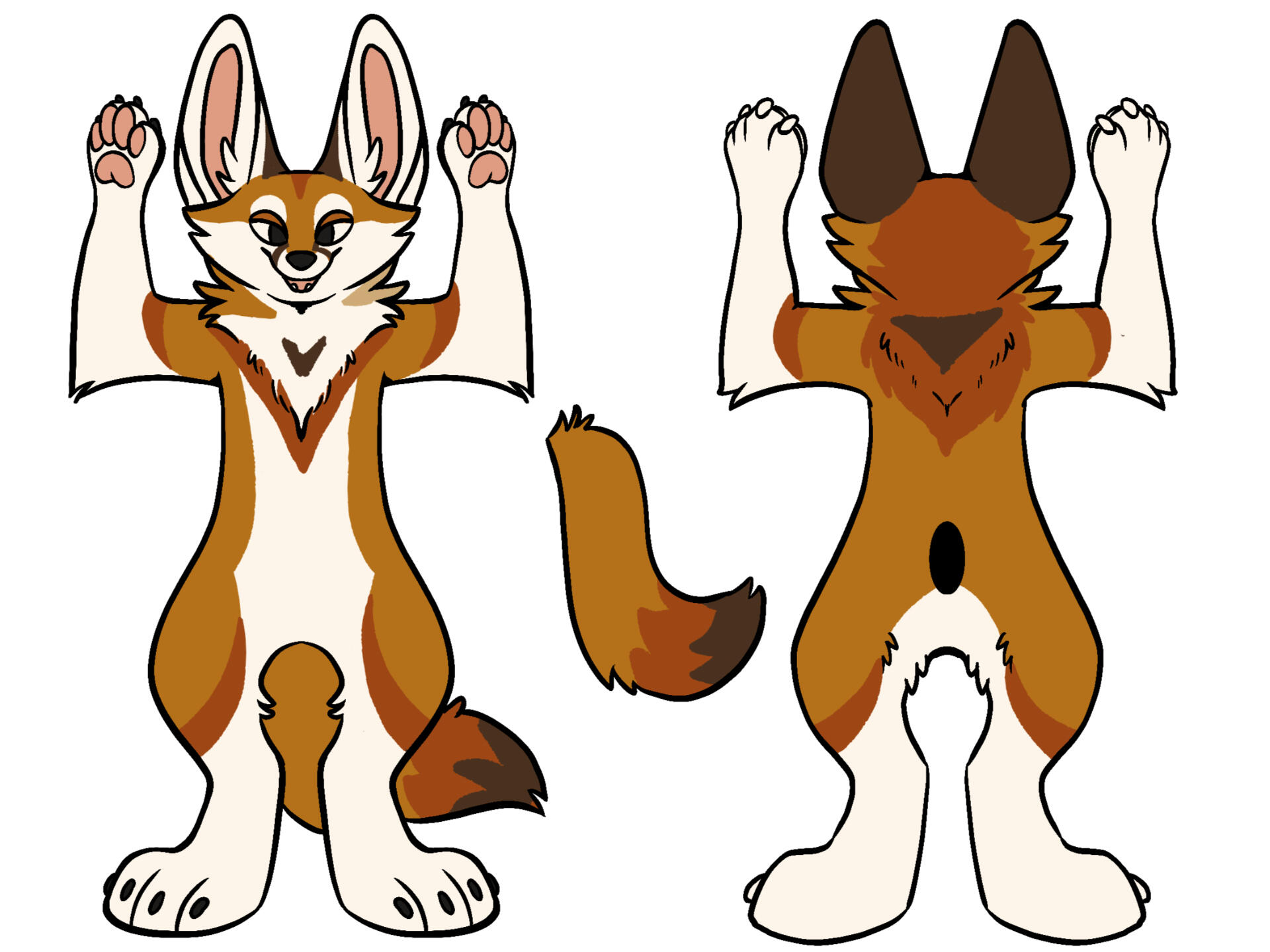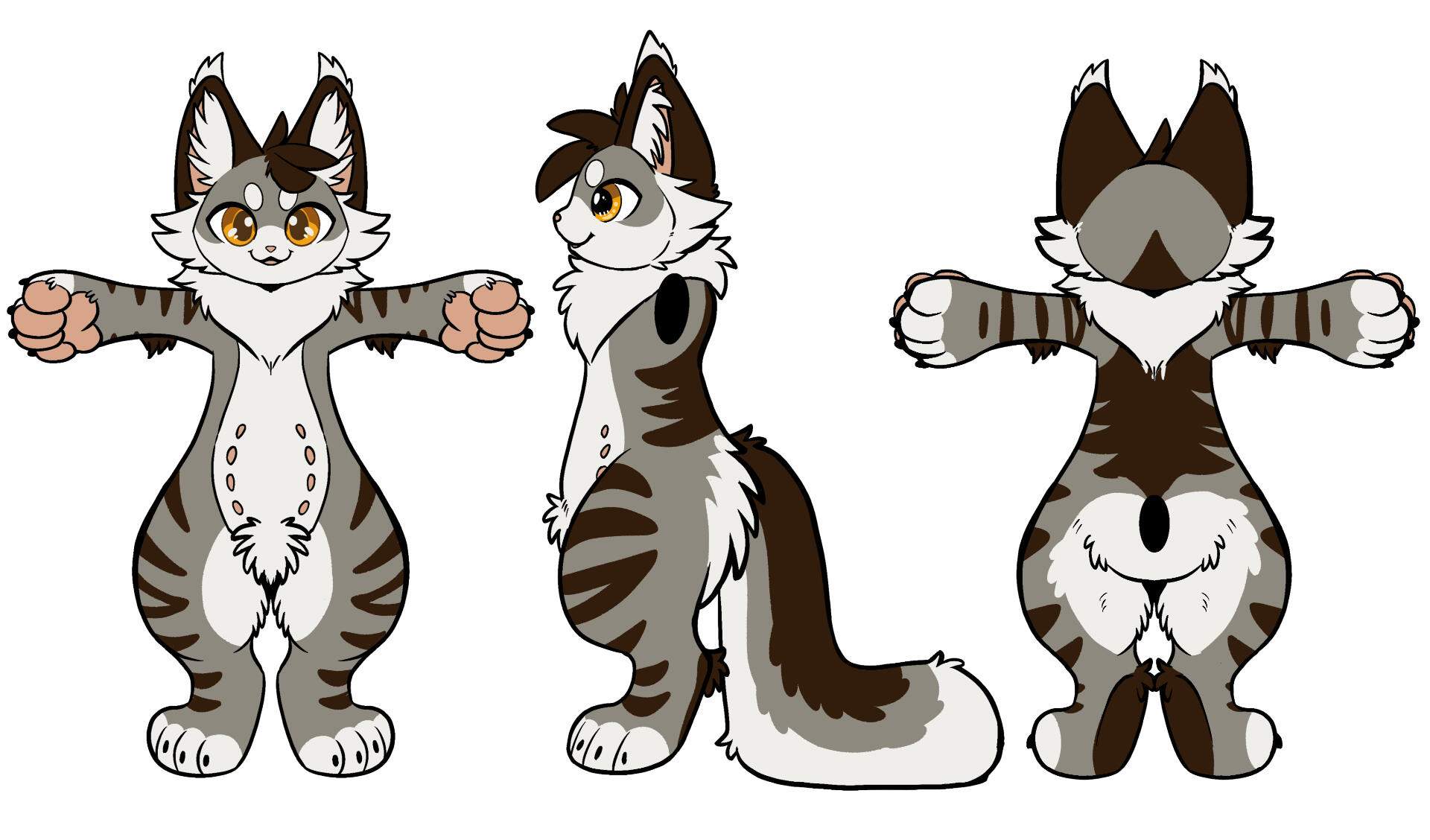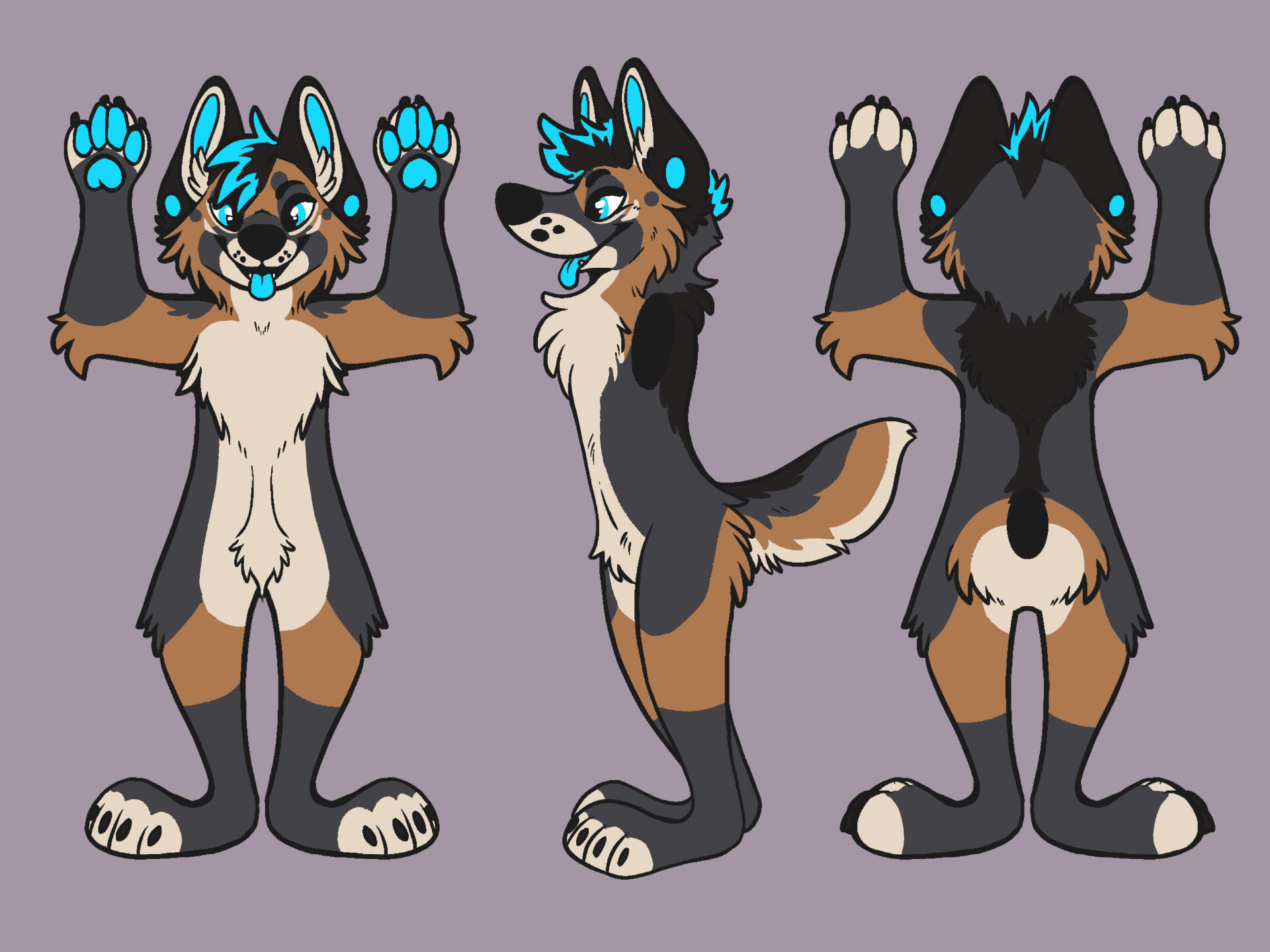 ---
Simple POSCA Badge
$30, Comes laminated
Delivered at convention or shipped for $5
Simple character portraits done with POSCA paint pens on brown paper. These are done with a limited color palette, so some creative liberties will be taken.

All badges come signed and laminated for protection. Badges delivered at conventions include a clip.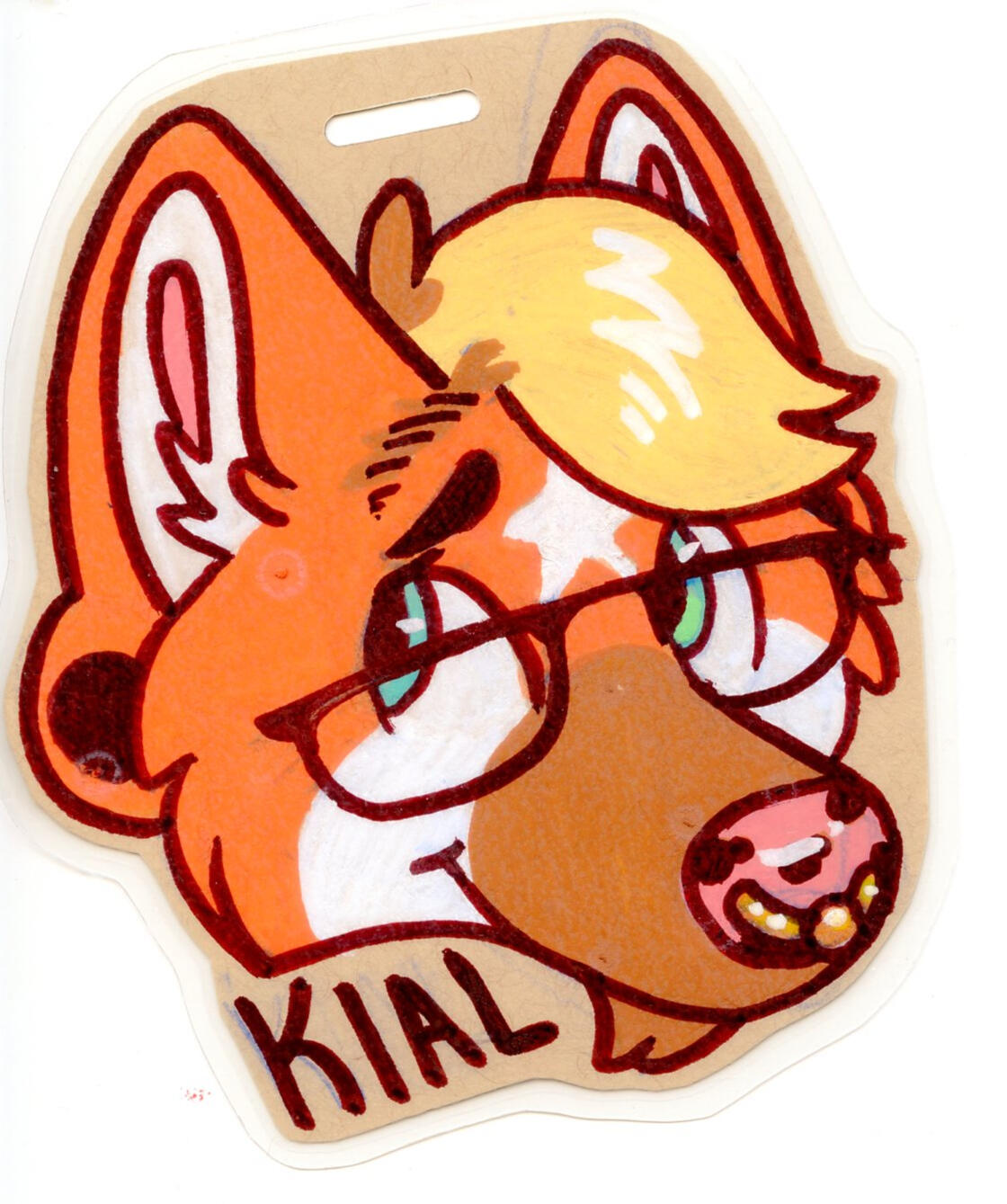 Complex POSCA Badge
$50, Comes laminated
Delivered at convention or shipped for $5
More detailed character portraits done with POSCA paint pens on brown paper. Includes a simple background or props to accentuate the character. These are done with a limited color palette, so some creative color liberties will be taken.

All badges come signed and laminated for protection. Badges delivered at conventions include a clip.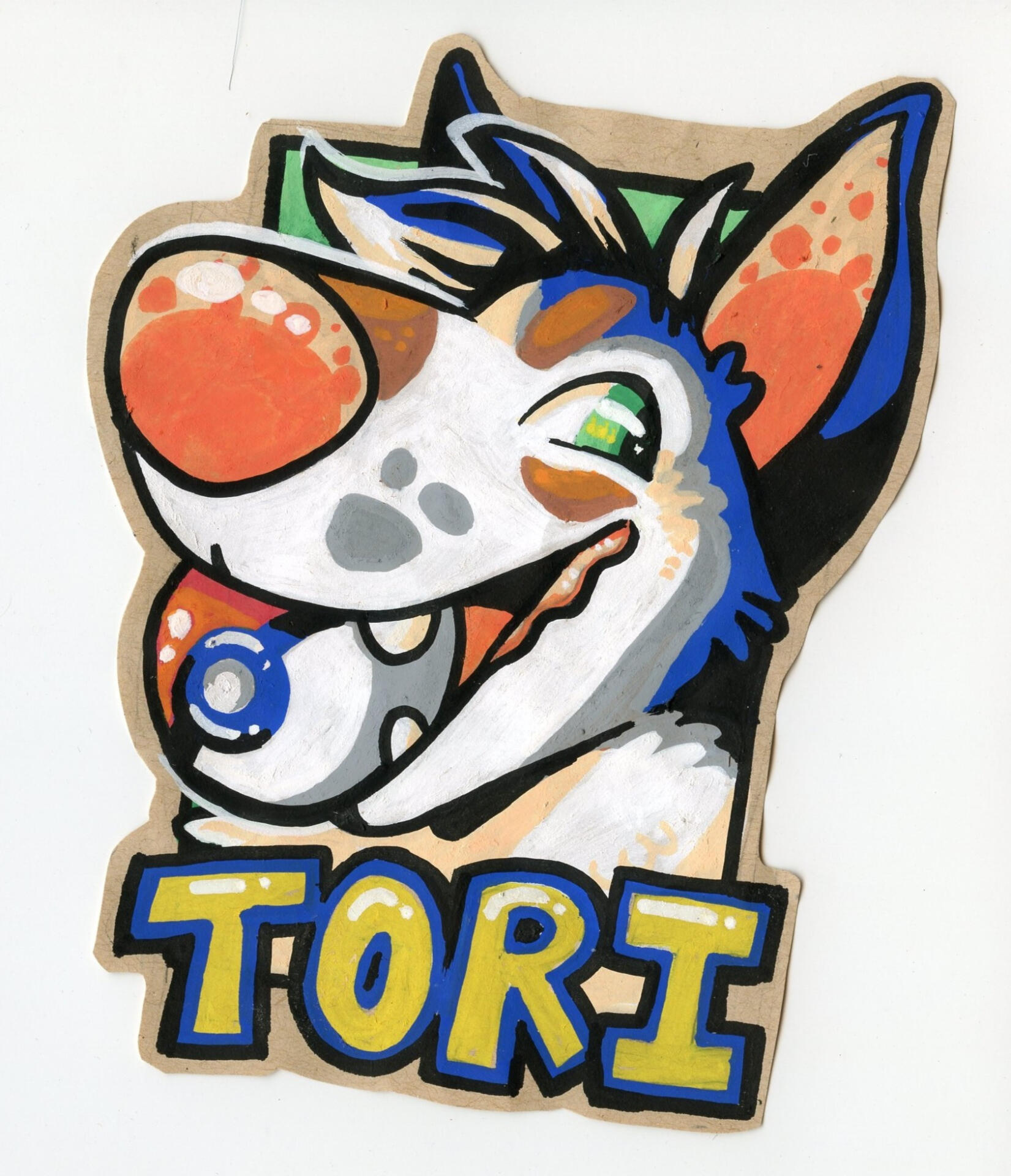 Digital Badge
$40 for digital only
Printed, laminated and shipped for $5
Digital upper body portrait of your character. Fully shaded and includes a small background and props if desired. Client will receive a high resolution digital image that is ready to be printed or used digitally.

Can be printed and shipped for an additional fee, or delivered digitally.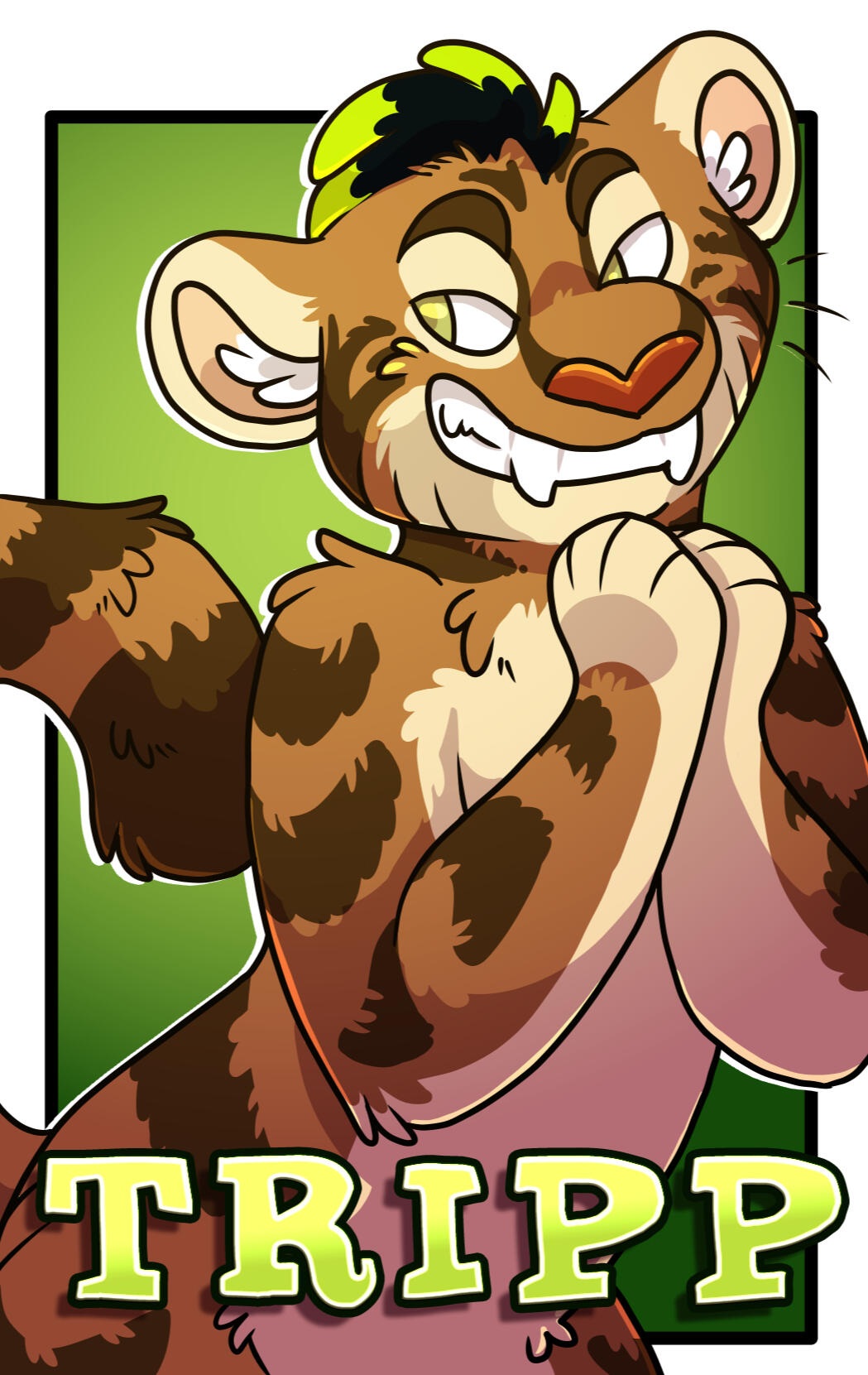 ---
Social Media Icon
$25
A digital portrait of your character, which can be used a profile picture on any social media site. Portraits are drawn at 400x400px to ensure they can easily be resized and used on a variety of platforms.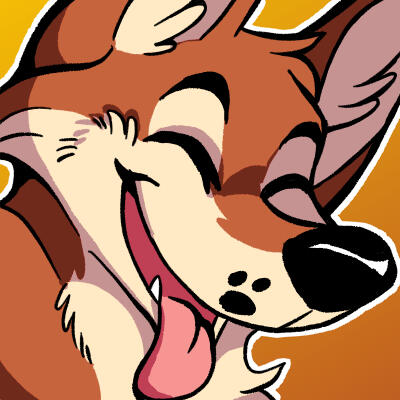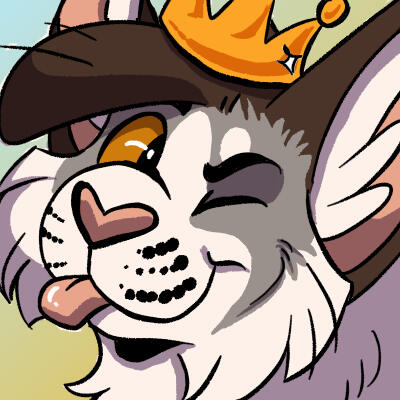 Get Your Own CorgiLegs Suit
Before filling out this form, please check out the [price details] and [F.A.Q.] to streamline the commission experience!!

When I am open for new commissions, this form will go live, and will stay open as long as I am accepting new work (usually about one week). Once you submit your project, if it is accepted you will receive a price quote and the option to accept or decline it—If you accept the quoted price and are chose for the current round of commissions, a 30% down-payment will be required.
Some notes:
Please email CorgilegsCrafts@gmail.com if you have any questions.
Thank you for your interest in Corgilegs Crafts